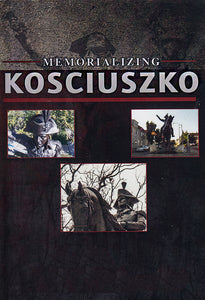 Shop Milwaukee PBS
Memorializing Kosciuszko - PRICE INCLUDES SHIPPING
Regular price
$15.00
$0.00
In 1905, the Polish immigrant community commissioned Italian sculptor Gaetano Trentanove to produce an equestrian sculpture of one of its greatest heroes. General Tadeusz Kosciusko. 100 years of wind, snow and rain left the monument in need of considerable repair, and in 2008, a dedicated group of local residents organized to raise over $400,000 to restore the statue to its original glory. In February of 2013, the sculpture was removed from its plinch at Kosciuszko Park for a complete overhaul and Cleaning.

MEMORIALIZING KOSCIUSZKO focuses on the restoration of the sculpture, which was re-dedicated in November of 2013, and also tells the story of the Polish general - his involvement in the American Revolution, his role in degigningdefense forticationsat West Point, his return to Poland to fight for Polish independence and the story of his famous will.
For more information call (414) 297-8003.

Allow four to six weeks for shipping.
---
More from this collection